iNew I2000 MTK6589 Quad Core 5.7 Inch Smart Phone 3G Bluetooth Dual Camera White
iNew I2000 White Features:
OS: Android 4.2.1
CPU: MTK6589 Quad Core 1.2GHZ
GPU: PowerVR SGX 544MP
RAM     1GB,DDR3
Storage 8GB
Sim Card: Dual SIM Card Dual Standby
Service Provide: Unlocked
Brand:
2G: GSM 850/900/1800/1900MHz
3G: WCDMA 850/2100MHz
MS mode: WCDMA/GSM
Shell Material    Plastic
Screen: Capacitive Touchscreen, 1280*720 High-resolution Screen
Size:  5.7 HD inch
Resolution:  1280*720  IPS
Gravity Sensor:   Yes
Visible Angle: 178°
Display:  IPS
Navigation     GPS+AGPS Navigator
Wireless transmission     3G, WIFI 802.11b/g/n, Bluetooth 4.0, EDGE, HSDPA, HSUPA
HSUPA     Support 5.76 Mbps
HSDPA     Support 7.2 Mbps/42Mbps
Daul Camera:  Front Camera 3.2M ,8.0M Pixels High definition back camera Auto Forcus
iNew I2000 White Details:
Brand    iNew
MPN    iNew I2000
Extend Card     Support TF card up to 32GB extended
Google Play: Pre-installed
Android Market     Yes
USB: USB 2.0
Light sensor     Support
Proximity sensor     Support
Gravity Sensor     Support
Bluetooth     Support
FM     Support
Java Expand     Support
Music/video     Support
WAP Browser     Support
Hand-writing     Support
Skype     Yes
Multilingual     Support
Email and Browser: Yes, built in
WIFI:    802.11b/802.11g / 802.11n
Earphone Interface     3.5mm
Video:4K HD Videp Play with formats of MP4/3GP/3G2/RM/RMVB/ASF/FLAC/APE/MOV etc.
Music     MP3/WMA/FLAC/APE/WAV/RA/Ogg/MIDI/3GP etc.
Ebook     UMD, TXT, PDF, HTML, RTF, FB2…
Weight: 215g
Size: 147.2*79.5*9.7mm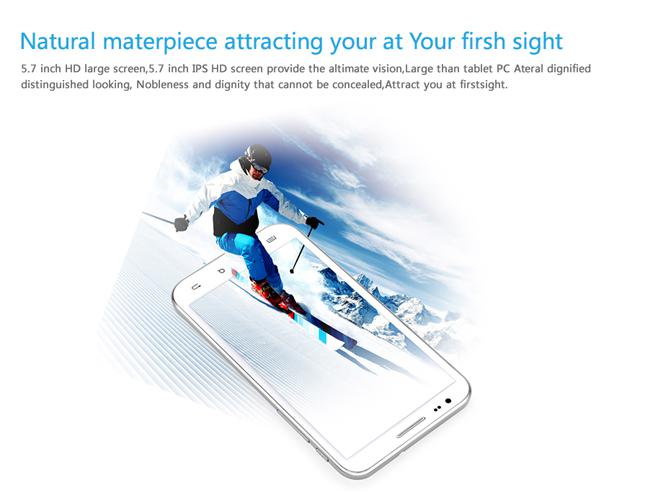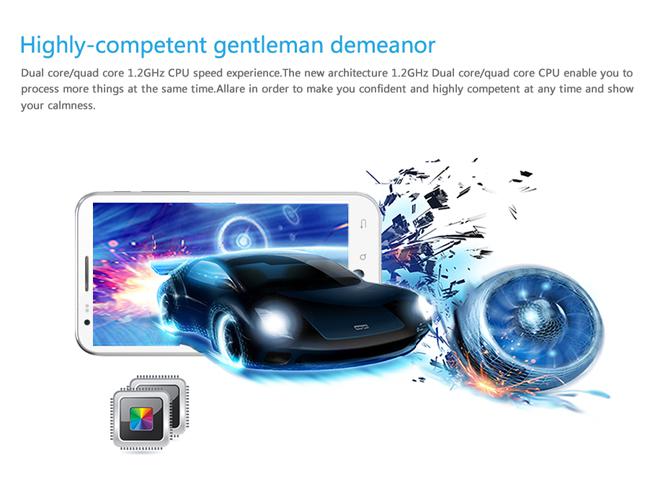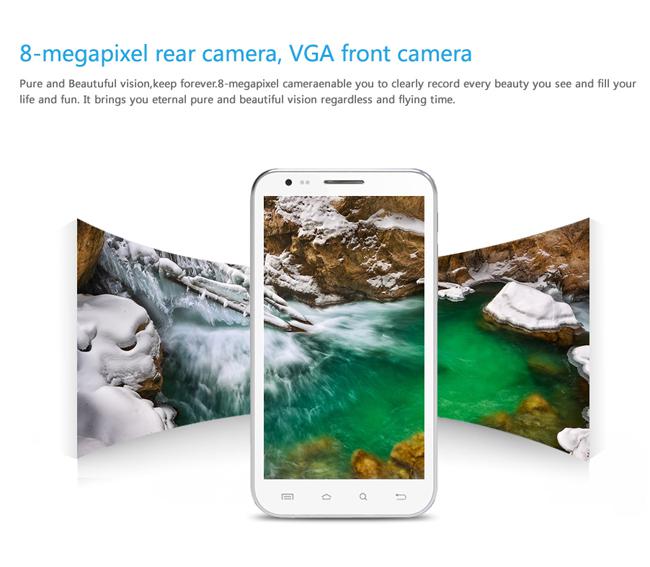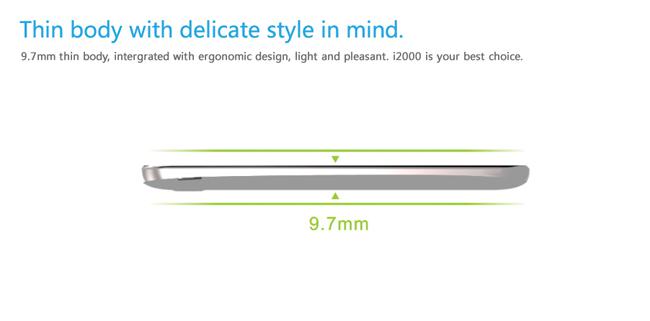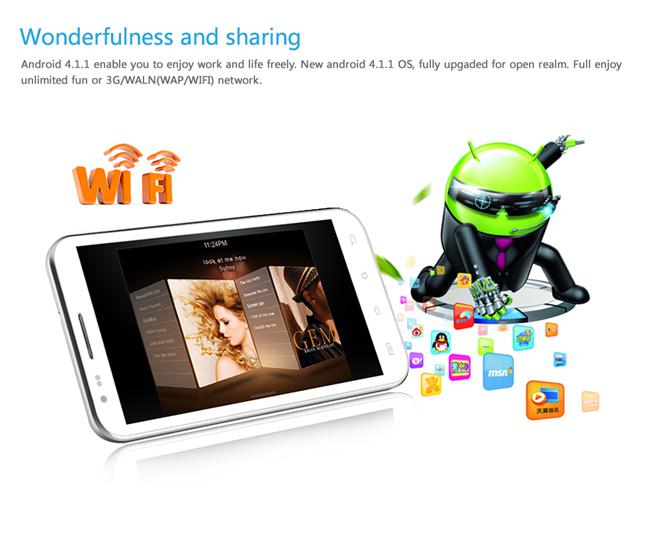 iNew I2000 White contain:
1 x iNew I2000 White Android Smart Phone
1 x USB cable
1 x Charger
1 x Battery Li-Poly 2600mAh
Payment:
* We accept PayPal,Western Union,Wired Transfer.
You may also be interested in the following product(s)
Regular Price: $229.90

Special Price: $209.90

Regular Price: $189.90

Special Price: $129.90

Regular Price: $189.90

Special Price: $129.90
------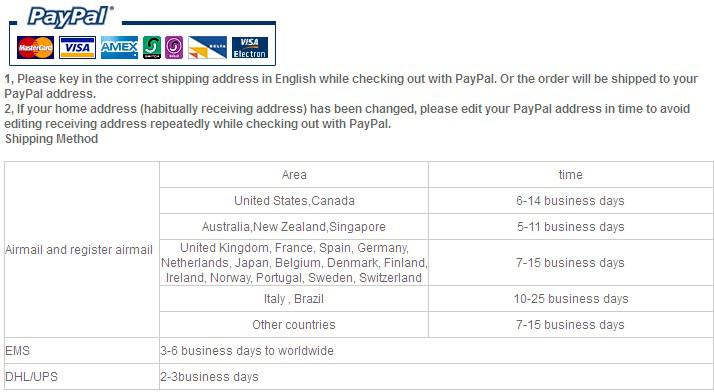 Questions on iNew I2000 MTK6589 Quad Core 5.7 Inch Smart Phone 3G Bluetooth Dual Camera White
Sort by

From shah at

10/19/14 11:52 AM

From Chistian Alvarez at

9/26/14 11:24 PM

Hello!
I´ve recently updated my inew i2000 mtk6589 from android 4.2.1 to 4.2.1 official update and the front camera does not work anymore. Any idea how to solve that issue? Also Links in download area do not work! Thanks!
iNew Mobile:
Thank you for your mail.
When we release the latest firmware ROM,we will update on our website.

From Erik Hernandez at

9/17/14 4:40 PM

Tienen la tarjeta logica del i2000 actualice el firmware con el que ustedes tienen en la seccion de descargas y ahora no prende mi celular, que garantia contra eso tienen, quedo inservible el celular
iNew Mobile:
Thank you for your mail.
Can you tell us your order number?We will check it for you soon.

From FRAN at

9/6/14 3:17 AM

Al comprar su telefono inew i2000 tengo un problema y es que la camara no funciona me sale el mensaje de error "no se puede conectar con la camara" quisiera saber a que se debe este fallo
iNew Mobile:
Thank you for your mail.
Please choose Setting==>>Reset your phone.

From TAMMY at

8/27/14 8:18 AM

From Leonardo Soto at

7/21/14 10:04 AM

From dumitrean alexandru at

7/19/14 7:17 AM

From dumitrean alexandru at

7/19/14 7:15 AM

From MLS at

6/27/14 9:20 PM

From Ferran Salvador Mestre at

5/31/14 2:56 PM

From ofir at

5/21/14 12:54 AM

hello, i have just got this phone and tried to flash the original rom:
20130316_e2001_v89_cxq_inew
after flashing the phone didnt power up and i cannot flash it again.

can you help me fix this? i have checked the internet and it seems you have problem in this rom and its not fit to the device.

please contact me as soon as possible,
tnx.
ofir.
iNew Mobile:
Thank you for your mail.
We will release the latest firmware ROM on our website,please update the firmware.

From Claudiu at

5/16/14 11:03 AM

From Erik Hernández at

5/14/14 6:04 PM

From R. Ivanov at

1/18/14 8:51 PM

Hello,
I have a problem to connect my Inew I2000 with Sony Smartwatch MN2 via bluetooth. Seems to be a software problem. The phone finds the nearby bluetooth device (the smartwatch), but there is no option to confirm, that I want to connect the phone to that bluetooth device. With my old HTC phone I have this popping window, where I can confirm that I want to connect the phone to the smartwatch and it works fine.
Is there a solution for this problem, please?
Best regards,
R. Ivanov
iNew Mobile:
Thank you for your mail.
We will release the guide on our website.

From Ildefonso at

12/26/13 4:32 PM

Hola, quiero vender sus telefonos en Andalucia (España). Quiero saber si puedo tener mejor precio y si teneis piezas de repuesto, como por ejemplo, pantalla y tactil de repuesto del inew i2000.
Espero su respuesta. Gracias
iNew Mobile:
Thank you for your mail.
Our sale service will contact you soon.

From Peter at

12/6/13 11:48 AM

From Gil at

12/3/13 2:34 AM

From angelo at

11/22/13 2:24 PM

Hello! These mobile phones seem to be very intresting, I want to ask is the after salles is reliable?i mean service spare parts such as batteries etc, and if so, would you mind to inform me about the shipping costs to Greece and if there is any custom fee?
iNew Mobile:
Thank you for your mail.
All our INEW MObile Phone come with 12 months warranty,we will have fully test before we send,any question about after sale,please contact us.
The shipping cost to Greece is 12.4USD,we will print your package value under 50USD,but we are not sure about your local customs.

From andres el mierdero at

11/9/13 12:15 PM

From samuel bouit at

10/29/13 8:54 AM

From abdelilah at

10/3/13 4:33 PM

From Jan at

9/30/13 4:26 AM

I ordered 2 PCS Inew I2000 order #1*** (Sept 28th) with DHL delivery to Belgium. Will this be delivered before the Chinese holidays?
Please put low value for customs...
Thanks,
Jan
iNew Mobile:
Thank you for your mail.
We will print your package value under 50USD and you will got your package in 3-5 business days.

From deuse at

9/23/13 1:38 PM

From Antonio at

9/19/13 2:09 PM

Hello good evening. I have some questions for you

Where I can get an extra battery for I2000 Inew?

There is some kind of cover tpu type for this model?

What is the latest update for the I2000 Inew that date?

In future updates may fix the flash of the camera for taking pictures at night very dark

In the future it could install the android version 4.3 or 4.4 kit kat?

Greetings and thanks
iNew Mobile:
Thank you for your mail.
We will release INEW I2000 Battery on our website and I2000 Phone come with Android 4.2.2 OS and when we got the latest firmware we will release on our website.

From eva at

9/11/13 6:25 PM

Buenos dias! Estoy interesada en el teléfono inew 2000 y quisiera saber en cuanto tiempo llega el pedido a españa y si hay coste de aduana. Gracias, un saludo.

iNew Mobile:
Thank you for your mail.
You will got your package in 5-7 days around,We will print your package value under 30USD,but we are not sure about your local customs.

From Andrew at

9/9/13 9:35 AM

Hello,

I tryed to update my i 2000.
I used Flashtool and newest firmware.
When flashtool finished process with successful message i could not start the phone.
What should i do now?
Thank you!

Andrew
iNew Mobile:
Thank you for your mail.
We will release the firmware update guide on our website.

From Oskar at

9/6/13 6:47 PM

From Oskar at

9/6/13 4:04 PM

From ashok at

9/5/13 12:24 AM

Few questions for i2000

1- is it with gorilla glass ?
2- can we use other mobile company battery ?
3- weight of phone ?
4- is it FULL HD recording and FULL HD VIDEO PLAY ?
5- is the photo 8 Mp at what DPI it took ?
6- What is PPI of Screen ?
6-can it play FULL HD video at 1080P
7- Does it has compass ?
8- Does it has Smart Gasture ?
9- is the display AMOLED ?

10- Does it support NFC ?

11- How about the sound quality if play by earphone ?
iNew Mobile:
Thank you for your mail.
INEW I2000 come with Glass Touch Screen and do not support other mobile battery.
For weight and size,please check our website.
INEW I2000 support Full HD Video Play and support 1080P,build in Compass and do not have Smart Gasture,do not support NFC,Stereo Speakers.

From sunny at

8/30/13 9:25 PM

Hello Again

Still has some questions.

1- what is battery frequency in Mahz ?
2-What is quality of Sound when Play MP3 ? Same like other Chinese brands ?
3- What is DPI of Picture when catch at 8 MP ? And what is size in MB of photo if catch by 8 MP. This is very important..
4- Can the phone you give with root ?
5- Is the software Jelly bean upgradable I future ?
6-What is delivery time and shipping cost to INDIA ? And how much time in delivery ?
7- What are free gifts ?
8- can you give some discount please ?
9-what is weight of Phone ?
9- i6000 is better or i2000 ?

iNew Mobile:
Thank you for your mail.
INEW I2000 build in 2000mAh and with stereo souch.
We will release INEW I2000 Back Camera pictures on our website.and we will release the root guide on our website.
The shipping cost to India is 12.4USD,and we will send leather case and screen protector as a gift.
For INEW I2000 weight and size,please check our website.
INEW I6000 is 6.5 Inch Full HD Tablet phone.

From sunny at

8/30/13 6:04 AM

Hello I got question

1- is it with gorilla glass ?
2- can we use other mobile company battery ?
3- weight of phone ?
4- is it FULL HD recording
5- is the photo 8 Mp at what DPI it took ?
6-can it play FULL HD video at 1080P
7- Does it has compass ?
8- Does it has Smart Gasture ?
9- is the display AMOLED ?

iNew Mobile:
Thank you for your mail.
INEW I2000 come with Gorilla Glass Touch Screen and you can not use other company battery,i2000 support Full HD recording,support 1080P Video.
I2000 build in Compass and have Smart Gasture,the screen not Amoled.

From Dan Lynch at

8/28/13 11:14 PM

Interested in i2000 phone. 3 questions:

1) What type glass covers phone, laminate, plain glass or Gorilla Glass?

2) GPS issues have been reported. Have they been fixed? If so how?

3) Will Android 4.3 be available? If so When?

Thank you for your help.
Dan

iNew Mobile:
Thank you for your mail.
INEW I2000 use Gorilla Glass Touch Screen and we have release the latest firmware,please update the firmware fix the GPS bug.
When we got the latest Android 4.3 OS,we will update on our website.

From Ilan at

8/26/13 12:10 AM

From Ivan at

8/19/13 3:12 AM

I am interested in l2000 bought the phone. All that her is worth sending to Barcelona (Spain) and all the days is late
iNew Mobile:
Thank you for your mail.
inew i2000 phone is in stock and ready to send,you will got your package in 3-5 business days around by Express.


From Marco Bremmers at

8/19/13 12:23 AM

From Ilan at

8/15/13 3:38 AM

From Ilan at

8/15/13 1:45 AM

Hi

I just got my new i2000. Great phone, thnx. (Android 4.2.1)
Recently the Orientation sensor stopped working.
Setup did not help.
I used some google application for manual orientation, but no Orientation sensor.

Please help.
Thnx
Ilan

iNew Mobile:
Thank you for your mail.
Please choose Setting==>>Reset your Phone.
Do not worry,we have fully test before we send,any question please tell us.

From JOSE LUIS at

8/15/13 1:12 AM

From Ilan at

8/13/13 6:41 AM

From terry at

8/13/13 3:20 AM

From Rob at

8/8/13 12:06 AM

From Cian Wallnutt at

8/7/13 1:36 PM

From Iurii at

8/5/13 7:29 AM

From Kyle Hewitt at

7/30/13 5:04 PM

From Ilan at

7/29/13 4:40 AM

From Ilan at

7/29/13 2:45 AM

1- Please let me know the instructions how to update firmware?
2- I want to buy a spare battery: what type or model should I buy?
3- Can I attach to the i2000 phone a wireless charger? what type and model?

I thank you.

Ilan
iNew Mobile:
Thank you for your mail.
We will release the firmware update guide on our website.
Now we do not have I2000 Wireless charger,when we got one,we will submit on our website.

From Sue at

7/23/13 3:32 PM

From gil at

7/22/13 1:57 PM

From rem at

7/22/13 5:58 AM

From Gil at

7/18/13 4:48 AM
Ask Your Own Question
Customer Reviews
Great buy Review by

Cecilia

I received my phone yesterday, and so far so good! Exactly as described, no surprises. Stunning screen, very fast, everything works great. Nice finish, good looking phone. I recommend this phone.
(Posted on 7/1/13)