iNew I2000 with 5.7 Inch HD 1280*720 Screen,adopt the latest MTK6589 Quad Core CPU and PowerVR SGX 544MP GPU,RAM 1GB,Storage 8GB,Dual SIM Card Dual Standby,Support 3G GPS Bluetooth WIFI.
iNew I2000 Phone Features:
OS: Android 4.2.1
CPU: MTK6589 Quad Core 1.2GHZ
GPU: PowerVR SGX 544MP
RAM     1GB,DDR3
Storage 8GB
Sim Card: Dual SIM Card Dual Standby
Service Provide: Unlocked
Brand:
2G: GSM 850/900/1800/1900MHz
3G: WCDMA 850/2100MHz
MS mode: WCDMA/GSM
Shell Material    Plastic
Screen: Capacitive Touchscreen, 1280*720 High-resolution Screen
Size:  5.7 inch
Resolution:  1280*720  IPS
Gravity Sensor:   Yes
Visible Angle: 178°
Display:  IPS
Navigation     GPS+AGPS Navigator
Daul Camera:  Front Camera 3.2M ,8.0M Pixels High definition back camera Auto Forcus
Wireless transmission     3G, WIFI 802.11b/g/n, Bluetooth 4.0, EDGE, HSDPA, HSUPA
HSUPA     Support 5.76 Mbps
HSDPA     Support 7.2 Mbps/42Mbps
iNew I2000 Phone Details:
Brand    iNew
MPN    iNew I2000
Extend Card     Support TF card up to 32GB extended
Google Play: Pre-installed
Android Market     Yes
USB: USB 2.0
Light sensor     Support
Proximity sensor     Support
Gravity Sensor     Support
Bluetooth     Support
FM     Support
Java Expand     Support
Music/video     Support
WAP Browser     Support
Hand-writing     Support
Skype     Yes
Multilingual     Support
Email and Browser: Yes, built in
WIFI:    802.11b/802.11g / 802.11n
Earphone Interface     3.5mm
Video:4K HD Videp Play with formats of MP4/3GP/3G2/RM/RMVB/ASF/FLAC/APE/MOV etc.
Music     MP3/WMA/FLAC/APE/WAV/RA/Ogg/MIDI/3GP etc.
Ebook     UMD, TXT, PDF, HTML, RTF, FB2…
iNew I2000 Phone contain:
1 x iNew I2000 Android Smart Phone
1 x USB cable
1 x Charger
2 x Battery Li-Poly 2600mAh
iNew I2000 Phone Weight: 215g
iNew I2000 Phone Size: 147.2*79.5*9.7mm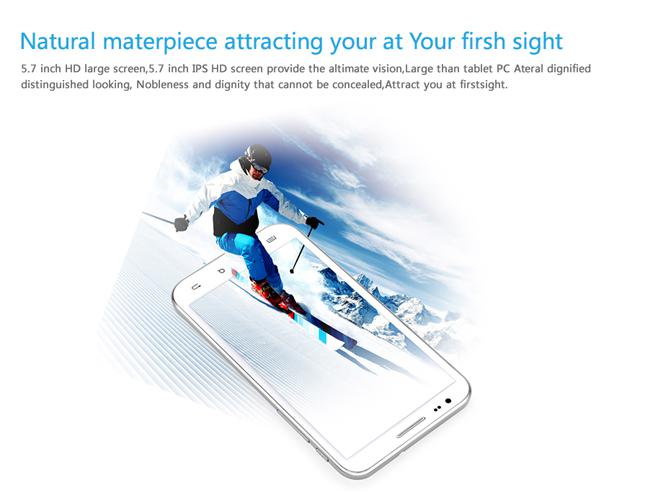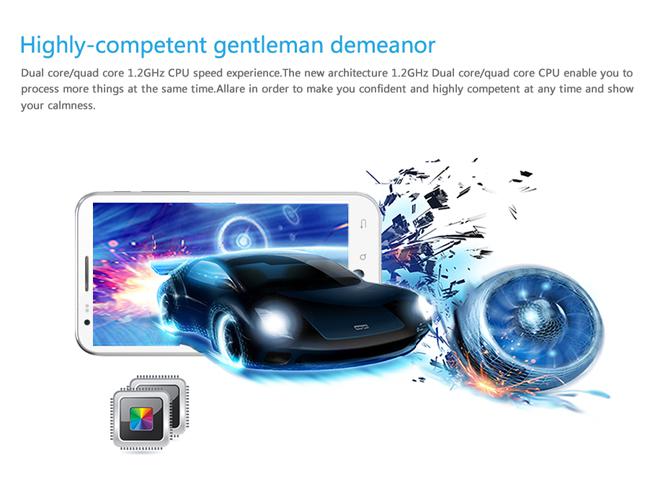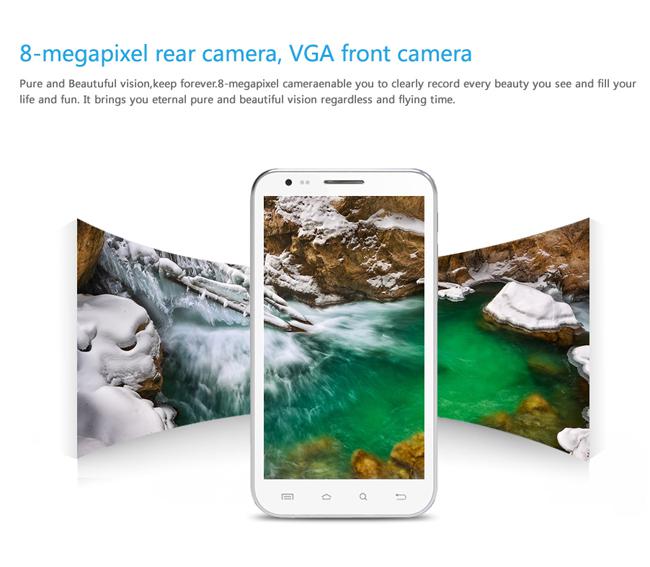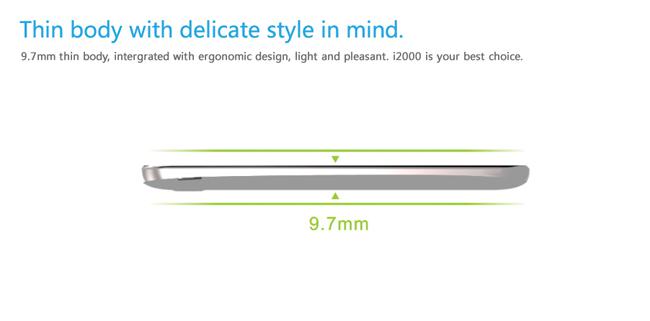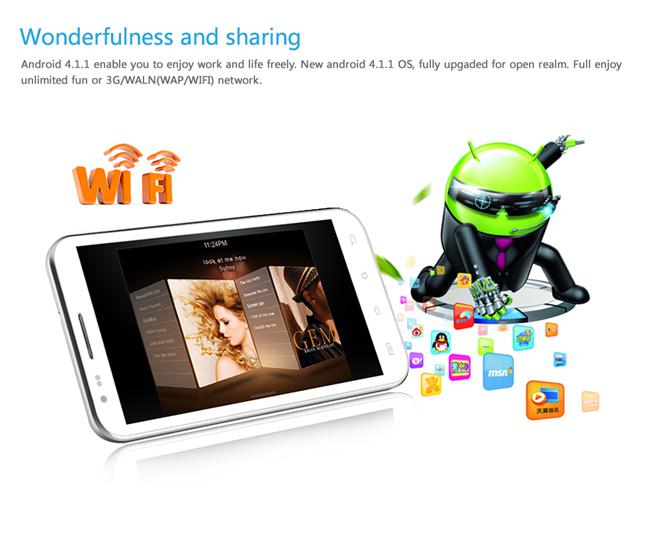 Payment:
* We accept PayPal,Western Union,Wired Transfer.
You may also be interested in the following product(s)
Regular Price: $229.90

Special Price: $209.90

Regular Price: $189.90

Special Price: $129.90

Regular Price: $189.90

Special Price: $129.90
------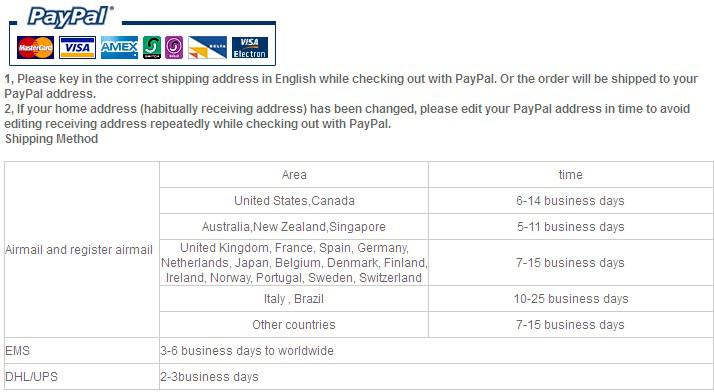 Questions on iNew I2000 5.7 Inch HD IPS Screen Quad Core Android 4.2 Smart Phone Black
Sort by

From chevre at

10/12/14 12:51 PM

Hi i bought one i2000 and i can't start it, i searched on internet and people tell me to flash a ROM i found a ROM (not here because links are broken) but i can't put it in the phone, i allways have an error enable DRAM FAIL. I bought this phone new, in box with the accessories 3 weeks ago and i can't use it, could you please help me, contact me in order to run my phone.
thanks
iNew Mobile:
Thank you for your mail.
Please choose Setting==>>Reset your phone.

From TAMMY at

9/4/14 8:11 AM

From shahram at

8/30/14 11:56 PM

From chouchouille28 at

8/22/14 11:11 AM

an other question

when i go to download on your site, i push download on "i2000 Quad-core 4.2version" and The page cannot be found
can you correct this problème

cordialy

chouchouille28
iNew Mobile:
Thank you for your mail.
When we release the firmware ROM,we will email you.

From chouchouille28 at

8/22/14 10:28 AM

are you sure to phone size ?

because you say "iNew I2000 Phone Size: 147.2*79.5*9.7mm"
and an other site say "Dimension: 15.8cm x 8.5cm x 0.97cm"

so that is the question

cordialy


chouchouille28
iNew Mobile:
Thank you for your mail.
We will update the full specs on our website.

From shah at

8/10/14 6:53 AM

From Raúl at

7/30/14 8:32 AM

From Leonardo Soto at

7/21/14 4:45 PM

From shah at

7/5/14 9:01 AM

From jangel at

7/1/14 9:40 AM

I've a I2000 white and it don't have gps external antenna, only into mobile join the indoor board. My GPS don't work with Android 4.2.1 kernel 3.4.5 from factory more than one year.
What I do? and always yours responses finish with 'we will release on our website' but Can you type explicit this website path? http://......
iNew Mobile:
Thank you for your mail.
inew I2000 Phone build in GPS,please download maps from Google Play Store.

From mark at

5/22/14 10:30 AM

From Claudiu at

5/19/14 1:55 AM

From Severin Kunz at

5/16/14 8:49 PM

Hello
IN bought an i200 from antelife. But The phone has a Problem, it has only 2 gb intern al Storage instead oft 8! IN can not usw a phone Wirth only 2gb intern al Storage, I bought it cause it has 8!
iNew Mobile:
Thank you for your mail.
Please install the apps to your ROM or SD card.

From X3NEIZES at

5/14/14 6:34 AM

From Cian at

4/26/14 10:42 AM

Hi, I have cracked the glass of my inew i2000. The touch screen works but the front camera no longer does. The phone has also become slightly glitchy, and the earphone input is also damaged, is it possible to send back for fixing ? Also, are there stronger, more supported cases available for the phone ? To help in case it is dropped. Thanks
iNew Mobile:
Thank you for your mail.
Our after sale service will contact you soon.

From Stan van Hoorn at

4/14/14 10:58 AM

From stan at

3/31/14 10:56 AM

From stan at

2/19/14 1:32 AM

From pheny at

1/27/14 2:24 AM

My i2000 phone droped and the screen is cracked. But it is still working and the touch sensitivity is fine.. Where can i get the repairs,I have checked all over in Botswana but they do not have the parts for the phone.
iNew Mobile:
Thank you for your mail.
We will release inew mobile accessories on our website.

From balazserno at

11/6/13 11:04 AM

Hi Dear iNewmobile,

Please inform if i2000 model supports USB OTG host or not. The phone does not recognize the flash storage.
The USB OTG checker on Play Store says the phone supports OTG.

How to enable it?

Thanks

Brgds
iNew Mobile:
Thank you for your mail.
We will release the fully test on our website,

From Dmitry Kozlov at

11/3/13 6:12 PM

Hello,
I need Inew I2000 mobile phone touch panel with this Gorilla Glass, as the screen on mine has broken.
Please advise the price and opportunity to order such replacement part.
Also there is a self made GPS antenna, as the manufacturer did not fix it into the phone - I can send the foto to show the place it is to be installed.
Thanks in advance!
iNew Mobile:
Thank you for your mail.
We will release INEW I200 Glass Screen on our website.

From Dmitry Kozlov at

11/1/13 12:04 PM

I smashe a glass on my Inew I2000 and now need to replace it. Is it possible to order a replacement kit for Inew I2000 touch panel? How can I do it and how much it costs.
In addition, there is a problem with radio module in working with 3G and GSM networks at the same time, I need to keed 3G off, as the connection is alway lost either during a talk, or during dialing a number.
You wrote that you would release new firmware for Ine I2000 quad core, buth the links do not work - it show an error on the page of download
This is the link from your website and it does not work!!!
iNew Mobile:
Thank you for your mail.
We will release the latest firmware download on our website.

From Evelyn at

10/27/13 2:56 AM

From anka at

10/24/13 4:52 AM

From Vinigas at

10/20/13 7:00 AM

I bought iNew i2000. Inserted new 16GB TF card, but phone is only compatible with 2.5GB and some files in TF card getting crashed if used more than 2.5GB space. It's not TF card problem. I have "i2000 Quad-core 4.2version" ROM from your website Download page.
iNew Mobile:
Thank you for your mail.
Please wipe the TF Card Gold Chip.

From evelyn at

10/6/13 11:44 AM

From Antonio at

9/19/13 7:00 PM

Hi good morning .. Would want to ask two questions. How I can get a battery for the model and how it could Inew I2000 update the cpu quad core because the instructions are in Chinese.

Greetings and thanks
iNew Mobile:
Thank you for your mail.
We will release INEW I2000 Battery on our website and we will release the firmware update guide on our website.

From Elyasaf Hassan at

9/19/13 10:57 AM

Hi.
I want to order one to Israel, and I have 2 question.
1. After how many days will I get the phone?
2. If I will buy one - Can you send a receipt for 60$ instead 200$ because of the customs?
iNew Mobile:
Thank you for your mail.
You will got your package in 5-7 days around by Express shipping to Isreal.
We will print your package value under 60USD.

From Elyasaf Hassan at

9/19/13 10:56 AM

Hi.
I want to order one to Israel, and I have 2 question.
1. After how many days will I get the phone?
2. If I will buy one - Can you send a receipt for 60$ instead 200$ because of the customs?

TNX - Elyasaf
iNew Mobile:
Thank you for your mail.
You will got your package in 5-7 days around by Express and we will print your package value under 60USD.

From PaPer at

9/14/13 7:07 PM

Hello!

When Will be the Black One iNew I2000 in Stock Again?

And, how much it costs the shiping to Spain?

Thank you!
iNew Mobile:
Thank you for your mail.
Now we do not have inew i2000 black version in stock,The white version is in stock and ready to send.
The shipping cost is 12.4USD.

From Dania at

9/13/13 6:51 AM

From Dania at

9/13/13 6:48 AM

From ERMAN ERTEN at

8/30/13 7:18 PM

From torokmate at

8/20/13 5:01 AM

From besbes at

8/19/13 3:14 AM

From Cecilia Kriegler at

8/19/13 12:22 AM

From robert at

8/17/13 4:39 PM

From Yiğit Altınışık at

8/16/13 1:17 AM

From Karl-Heinz Baratheon at

8/15/13 9:06 AM

From Prato at

8/15/13 1:03 AM

could yuo tell me if you have inew i2000 in stock now? how many time will keep to arrive in Italy by DHL? and i6000 when it will be available?
thanks
iNew Mobile:
Thank you for your mail.
INEW I2000 and I6000 Mobile Phone is in stock and ready to send,you will got your package in 3-5 business days around by Express shipping to Italy.

From gerryg at

8/14/13 8:51 PM

From JUANJO at

8/12/13 5:00 PM

Hello, I bought to Antelife from Spain one Inew 2000 black and the GPS does not work at all. It has not the antenna. Antelife does not send to me that antenna. Please, can you help me
iNew Mobile:
Thank you for your mail.
We will check with the reseller for you,any question please tell us.

From diego at

8/11/13 7:48 PM

i bricked my inew 2000, im trying to flash it with the stock rom but it still says
s_ft enable dram failed
is there anyway to fix this?
please help
iNew Mobile:
Thank you for your mail.
You do not have reflash the firmware success,please reflash the firmware,any question please tell us.

From Diego at

8/11/13 7:37 PM

How do I have to do to send the phone back to you guys so you can check it. I flashed the phone and now it's not bootting up.
How much would it cost?
iNew Mobile:
Thank you for your mail.
Can you tell us your order number? We will check it for you and change a new one for you.

From William Nespereira at

8/6/13 6:35 AM

gentlemen appreciated own a mobile INew i2000, which tells me I require is the code to access this service mode, since the code *#*#7378423#*#* does not allow entering service mode mobile
iNew Mobile:
Thank you for your mail.
Can you tell us more details about your mobile phone? We will check it for you soon.

From sagar choudhary at

8/3/13 10:37 PM

From dima at

8/3/13 8:16 AM

From Caio at

8/1/13 3:10 PM

From Billy Miller at

7/29/13 3:19 AM

The smartphone is a inew i2000 quad core white smartphone. My parents bought it for my 19th birthday. The phone is acting up and I don't know why. It reboots all the time every couple of minutes. I tried different batteries but it still doesn't fix it. I only had it for a couple of days and now it won't even turn on anymore. I need to get a replacement i2000 but I don't have a receipt, because it was a gift. I have proof of the phone because I have the serial number for the phone:

IMEI1: 351816898975937

IMEI2: 351816898975945

Can you just ship me out a new one because returning mine for an exchange would take to long because I live in USA and I don't want them find out.
Thanks so much I really hope you can help me, if you can send me a replacement I'll be grateful. When I get a reply back from you I will give you my address for shipping. If you could help me that would be amazing.

Thanks again, Billy Miller
iNew Mobile:
Thank you for your mail.
Our engineer will check it for you,do not worry,if still do not work,we will change a new one for you.

From William Nespereira at

7/25/13 6:33 AM
Ask Your Own Question
Customer Reviews
Fantastic phone! Review by

Dan

Everyone is jealous of my i2000! Very great phone! (Posted on 12/11/13)

great phone but camera focus is bad Review by

torokmate

Dear INEW!

My Inew i2000's autofocus is not operating well. It seems like Macro mode only. What should I do to repair it? I already installed the newest firmware on the phone. Best regards Mate Torok (Posted on 8/20/13)

Amazing... Review by

Kenny

I love this phone, the phone works and is doing the job wonderfully (Posted on 6/26/13)

Loving my new phone,it's a good purchase Review by

Thomas

I've received in less than five days... 5
The smart phone is in good state... 5
It's performance is good...5
The price... the price was the best..5 (Posted on 5/23/13)