Inew M2 Mobile Phone is the latest iNew ultra-thin Android Smart Phone,inew M2 build in 5 Inch 16:9 Screen and only 9.4mm thickness body.

iNew M2 Phone Features:
OS: Android 4.2.1
CPU: MTK6589 Quad Core 1.2GHZ
GPU: PowerVR SGX 544MP
RAM     1GB,DDR3
Storage 4GB
Sim Card: Dual SIM Card Dual Standby
Service Provide: Unlocked
Frquency band:   3G WCDMA 850/2100MHz  and GSM 850/900/1800/1900        
MS mode: WCDMA/GSM
Shell Material    Plastic
Screen: Capacitive Touchscreen, 854*480 High-resolution Screen
Size:  5 inch
Resolution:  854*480 FWVGA
Gravity Sensor:   Yes
Visible Angle: 178°
Display:  Retina IPS
Navigation:    GPS+AGPS Navigator
Daul Camera:  Front Camera 2.0M ,5.0M Pixels High definition back camera Auto Forcus
Wireless transmission:    3G, WIFI 802.11b/g/n, Bluetooth 4.0, EDGE, HSDPA, HSUPA       
iNew M2 Phone Details:
Brand    iNew
MPN    iNew M2
Extend Card     Support TF card up to 32GB extended
Google Play: Pre-installed
Android Market     Yes
USB: USB 2.0
Light sensor     Support
Proximity sensor     Support
Gravity Sensor     Support
Bluetooth     Support
Music/video     Support
WAP Browser     Support
Hand-writing     Support
Skype     Yes
Multilingual     Support
Email and Browser: Yes, built in
WIFI:    802.11b/802.11g / 802.11n
Earphone Interface     3.5mm
Video: Play with formats of MP4/3GP/3G2/RM/RMVB/ASF/FLAC/APE/MOV etc.
Music     MP3/WMA/FLAC/APE/WAV/RA/Ogg/MIDI/3GP etc.
Ebook     UMD, TXT, PDF, HTML, RTF, FB2…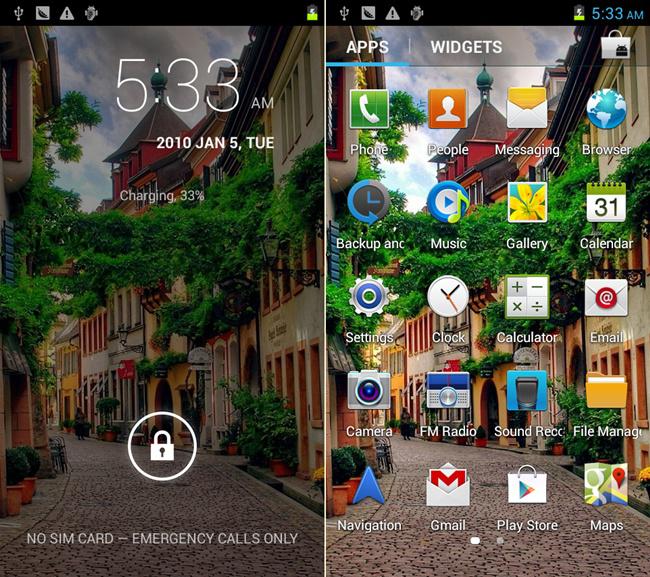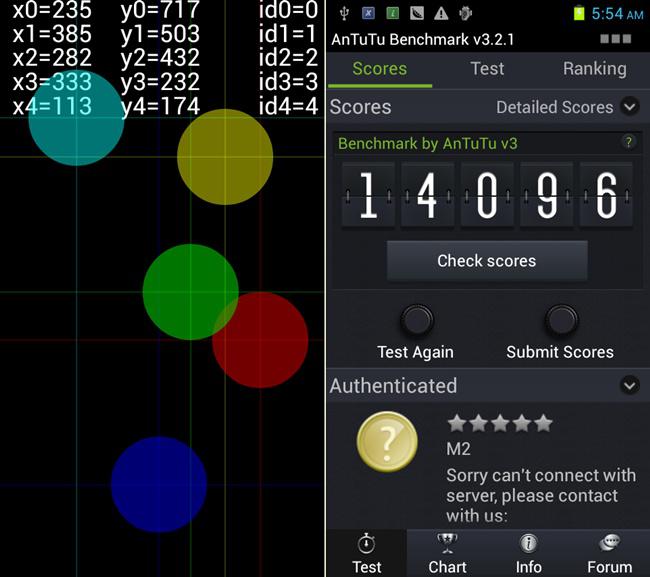 iNew M2 Phone contain:
1 x iNew M2 Android Smart Phone
1 x USB cable
1 x Charger
1 x Battery 1700mAh
iNew M2 Phone Weight: 114g

iNew M2 Phone Size: 140*82*9.4mm
Payment:
* We accept PayPal,Western Union,Wired Transfer.
------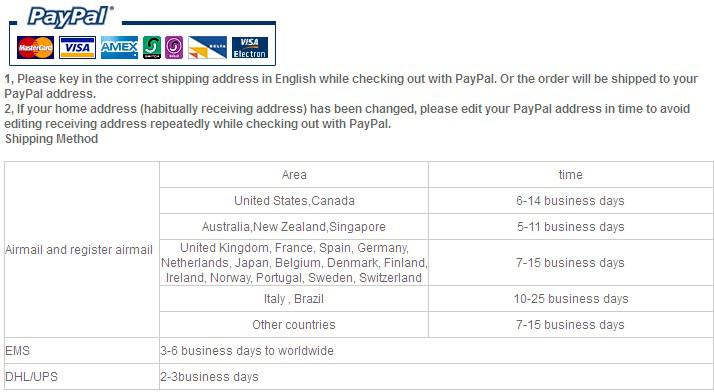 Questions on iNew M2 Unlocked Android Mobile Phone 5 Inch Quad Core CPU 3G GPS Dual Camera White
Sort by

From Jose Antonio at

1/16/14 12:48 PM

Hi, I have a INEW M2 bought in TD less than 6 months ago. The phone one day to another does not start and can not access the RECOVERY.
TD doesn't want to help me.
Please, I do not know what to do. We bought the phone with much illusion and now we have no way to fix it. Do you can help me somehow?
iNew Mobile:
Thank you for your mail.
Our sale service will contact you soon.

From Miroslav Zhelev at

1/10/14 10:22 PM

From alba at

1/10/14 2:25 PM

Hola se me ha roto la pantalla de mi inew m2 y solo hace 3 semanas que te ngo e. ste movil todavia no se me ha caido ni nada pero la pantalla se queda blanca y no veo nada ademas se enciende y se apaga con normalidad me gustaria saber donde puedo encontrar una pantalla para cambiarla .
Un saludo Gracias
iNew Mobile:
Thank you for your mail.
Can you tell us your order number?Our after saler service will contact you soon.

From Andrea at

1/4/14 1:50 AM

Hi,
I have this phone from about six month but no one update was made, even android is at the 4.4.2 version! have you abbandoned this phone? have you planned some update?

iNew Mobile:
Thank you for your mail.
We will release the latest fimrware on our website.

From Moises at

12/30/13 4:08 AM

From ofir at

12/24/13 2:50 AM

hi,
is the phone supports ofiice documents?
does it have hebrew settings?
what israeli networks can it be connected to?
iNew Mobile:
Thank you for your mail.
INEW M2 Phone support Office and do not pre-installed with Hebrew language.
INEW M2 Phone are unlocked Android Smart Phone,support GSM 850/900/1800/1900MHz and WCDMA 850/2100MHz.

From sandy at

12/21/13 1:03 AM

Is it possible to connect wireless mouse and keyboard tablet

Does it supports Hebrew

Does it have hdmi port

Thank you
iNew Mobile:
Thank you for your mail.
INEW M2 build in Bluetooth,you can connect with Wireless Mouse and Keyboard.
INEW M2 Phone support Hebrew language and do not support HDMI output.

From Sara at

12/16/13 2:00 PM

From Angel at

12/10/13 2:52 PM

From Jose Antonio at

12/10/13 1:59 PM

Hola,
el pasado 13 de agosto recibi el Inew M2 5.0.
Su funcionamiento fue bueno hasta hoy martes 10 de Diciembre.

Ayer todo correcto, se apaga de noche como siempre se hizo, y hoy por la mañana al encenderlo y al meter el PIN, no te deja ya que la pantalla no hace caso al pulsarla.
Funciona todo, botones, pantalla ilumina perfectamente, sonido, wifi, no llevo ningun golpe, todo bien EXCEPTO cuando tocas la pantalla para meter el pin, no te deja hacer nada, es como si NO la tocaras.

Aun no hace ni cuatro meses que lo tengo, es mas aun tiene el plastico que trae de nuevo. El cuidado es excelente por nuestra parte y esta claro de que la forma en que se describe, es fallo del movil.

La garantia supongo que sera por un año, me gustaria que me indicarais que puedo hacer y si tengo que llevarlo indicarme donde (soy de La Coruña y Ferrol - Galicia - España).
Os comunico este fallo por privado para que no sea una mala publicidad para vuestra empresa, me parece lo mas correcto
Espero tener una buena solucion.

Un saludo y gracias.
iNew Mobile:
Thank you for your mail.
Can you tell usyour order number,please send back to us and we will change a new one for you.

From Angel at

12/9/13 12:52 PM

From Diego at

12/4/13 6:34 PM

From Mario at

12/2/13 1:48 PM

From soha at

11/29/13 12:06 PM

From Marina Semjonova at

11/26/13 11:42 PM

Hello, I use the INEW M2(white) for six months and it is perfekt !I very often use the phone for my business and screen protektor and case cover does not look as good as the first.Can I buy from you protection for the screen and case cover ?It is nowhere sold separately.And how is shiping cost for this items to Latvia?Best regards,Marina.
iNew Mobile:
Thank you for your mail.
We will release the screen protector and case on our website.We support shipping to Litvia and the shipping cost is 8.0USD.

From Elias at

11/26/13 12:00 PM

From lalit at

11/20/13 5:59 AM

From antonio jose zurdo at

11/18/13 2:10 PM

From Mario at

11/15/13 1:24 PM

From haw at

11/13/13 4:00 AM

I bought 2 phones INew m2 two months ago. one goes great. without any kind of problem. but the other. has serious problems with the rear camera does not focus everything looks blurry. resets it and the camera works fine for a couple of minutes and again fails.
that I can do????
iNew Mobile:
Thank you for your mail.
Can you tell us your order number? We will change a new one for you.

From George at

11/6/13 10:51 AM

From Iván Ruiz at

10/30/13 5:12 AM

From Roman at

10/27/13 3:44 AM

From Julian Scicluna at

10/26/13 12:42 AM

Hi,

I have this model and i broke the glass of the screen, although the screen still functions well and no ink has emerged. Are there any repair kits which one can buy? I would really appreciate if you answer me back via email.

Thanks a lot,
Julian
iNew Mobile:
Thank you for your mail.
We will release INEW M2 Screen LCD on our website.

From Furcea Andrei - Florin at

10/24/13 5:45 AM

From lorena at

10/24/13 4:48 AM

From Hamarna Richards at

10/22/13 1:19 AM

From ARM at

10/19/13 9:03 AM

From eddy.os at

10/18/13 5:13 AM

From yigal yosef at

10/17/13 9:50 AM

hello i wrote you 3 days ago and got no answer ibought the m2 less than month ago and im having some problems the main is that im losing alot of calls because the speaker is broke(meatal sound) and the vabration is not working and also the main home key is not working so i ask if there is amanufactor warrenty and something you can help meor theres non
iNew Mobile:
Thank you for your mail.
Have you got our mail when our engineer contact you,please check your mail.Any question please tell us.

From yigal yosef at

10/15/13 9:43 AM

hello ibought the m2 iess then month ago and i have afew problems the whorst one is that i miss alot of calls becausethe speaker is very very weak and the vibration stop working and also the house big main key is not working at all my question is do you have a manufacture worranty and there someting to do or non thanks yigal

iNew Mobile:
Thank you for your mail.
Can you tell us your order number?Our engineer will checkit fo ryou soon.

From iNewM2 at

10/15/13 3:27 AM

From ARM at

10/14/13 10:11 AM

From erisi23` at

10/14/13 6:25 AM

From damier at

10/7/13 2:32 PM

From eris at

10/7/13 1:23 PM

Hello i want to install clockworkmod recovery becouse ineed install zip from sd card option. The recovery mode of the phone does not has that option. Help me please as soon as possible. I have root but i need the recovery with that option
iNew Mobile:
Thank you for your mail.
We will release the guide on our website.

From mahmoud at

10/6/13 11:21 AM

From Alex at

10/6/13 8:34 AM

From santiago at

10/5/13 9:06 AM

From Dinu at

9/23/13 2:26 AM

From Rutvij Khatri at

9/19/13 6:58 PM

Hello,I am a blogger.
I have just started a blog a product reviews.
I want to review iNew M1 5 Inch Unlocked Android 4.2 Quad Core Smart Phone 12.0M GPS WIFI White.
Can I get this product for making review on my blog. I will also make a video on this product and assure you that I can write professionally well.

iNew Mobile:
Thank you for your mail.
Our service will contact you soon.

From Werner at

9/19/13 6:54 PM

Hello,
I bought a InNew M2 in Germany . But i would like to buy an an additional Screen Protector and a
Case .
can I order this accessory from you ?

Best regards
Werner

iNew Mobile:
Thank you for your mail.
We will release INEW M2 Screen protector and Leather case on our website.

From vincenzo at

9/19/13 5:09 AM

ho comprato inew m2 da mini take non mi funziona la vibrazione è guasta o sono io che sbaglio ad attivarla( quando abbasso tutto l'audio mi appare il simbolo vibro sul display ma la vibrazione non funziona) ciao grazie
iNew Mobile:
Thank you for your mail.
Please choose Setting==>>Voice.

From Goni at

9/17/13 3:41 AM

From Eris at

9/15/13 12:15 PM

I oreder one in deal but i want to know it came with retina Ips display and will it update to 4.2.2 or 4.3. Thank you
iNew Mobile:
Thank you for your mail.
INEW M2 Phone come with FWVGA Screen,and when we got the latest Android 4.3 OS,we will update on our website.

From Andrioaia Dan Mihai at

9/15/13 1:47 AM

hy, i have a inew m2 and I have a problem wih it. the "home" button does not work any more, and right and left buttons work but they don't light up. it's a tehnical problem or it could be a virus?
what should i do? try to restore to factory setings?
iNew Mobile:
Thank you for your mail.
Can you tell us your order number?We will check it for you soon,maybe you need update the firmware.

From Gianluca at

9/12/13 6:32 PM

From Lucas (Italy) at

9/11/13 3:49 AM

From raul at

9/9/13 1:55 PM

From ARM at

9/8/13 1:25 AM
Ask Your Own Question
Customer Reviews
phone is excellent! Review by

Marina

I use the phone 6 months and do not see flaws!All declared functions work perfectly.Bit weak battery, but it's just more likely to be charged.The only bad thing that protect the screen and case impossible separately buy..I highly recommend this phone to purchase Many thanks for good product !. (Posted on 11/27/13)

Amazing Review by

Dulce Z

I absolutely love this phone,This phone is awesome.I love it you can read, watch movies , type with perfection because you have the lletters just the perfect zise , pictures are so clear , its a product that you are going to love !!! (Posted on 8/14/13)