iNew I6000 is the latest 6.5 Inch FHD Android Smart Phone,iNew I6000 adopt MTK6589T Quad Core CPU and PowerVR SGX 544MP GPU,Dual Camera fully support HF player and WIDI Display,1080P,build in 3150mAh.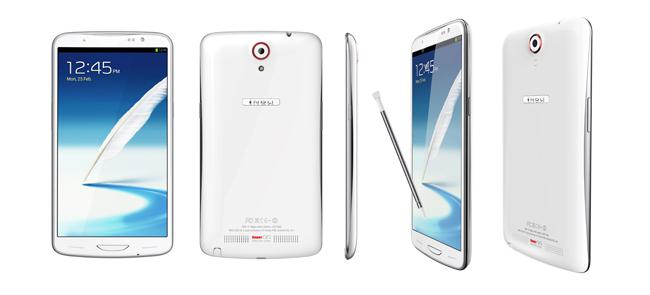 iNew I6000 Features:
OS: Android 4.2.1
CPU: MTK6589T Quad Core 1.5GHZ
GPU: PowerVR SGX 544MP
RAM     1GB,DDR3
Storage 16GB
Sim Card: Dual SIM Card Dual Standby
Service Provide: Unlocked
Brand:
2G: GSM 850/900/1800/1900MHz
3G: WCDMA 850/2100MHz
MS mode: WCDMA/GSM
Shell Material    Plastic
Screen: Capacitive Touchscreen, 1920*1080 High-resolution Screen
Size:  6.5 inch
Resolution:  1920*1080 IPS
Screen PPI: 440
Gravity Sensor:   Yes
Visible Angle: 178°
Display:  Retina IPS
Navigation     GPS+AGPS Navigator
Daul Camera:  Front Camera 3.0M ,13.0M Pixels High definition back camera Auto Forcus
Wireless transmission     3G, WIFI 802.11b/g/n, Bluetooth 4.0, EDGE, HSDPA, HSUPA
HSUPA     Support 5.76 Mbps
HSDPA     Support 7.2 Mbps/42Mbps
iNew I6000 Phone Details:
Extend Card     Support TF card up to 32GB extended
Gravity Sensor     Yes
Google Play: Pre-installed
Android Market     Yes
USB: USB 2.0
Light sensor     Support
Proximity sensor     Support
Gravity Sensor     Support
Bluetooth     Support
Music/video     Support
WAP Browser     Support
Hand-writing     Support
Skype     Yes
Multilingual     Support
Email and Browser: Yes, built in
WIFI:    802.11b/802.11g / 802.11n
Earphone Interface     3.5mm
Video:1080P Videp Play with formats of MP4/3GP/3G2/RM/RMVB/ASF/FLAC/APE/MOV etc.
Music     MP3/WMA/FLAC/APE/WAV/RA/Ogg/MIDI/3GP etc.
Ebook     UMD, TXT, PDF, HTML, RTF, FB2…
Bttery: 3150mAh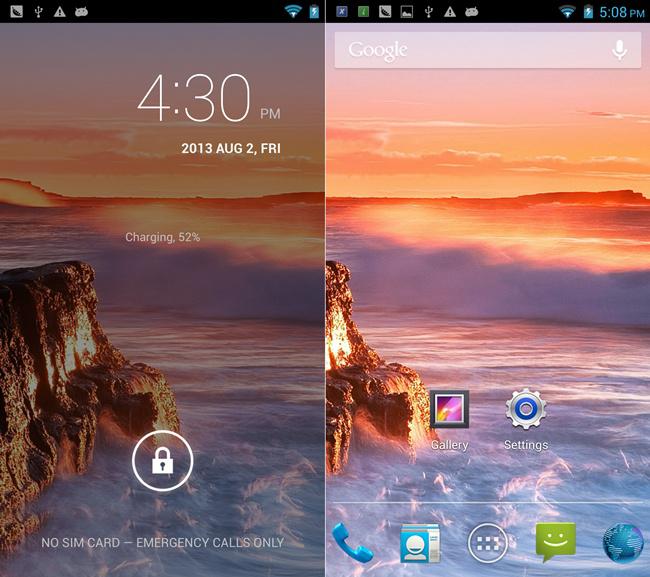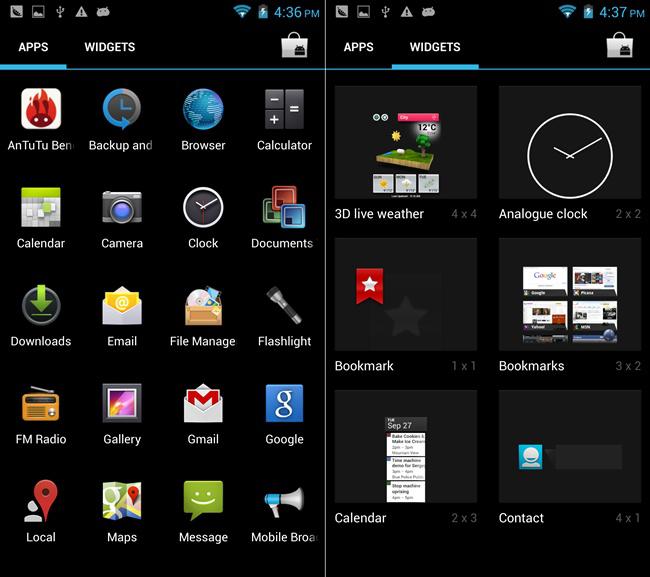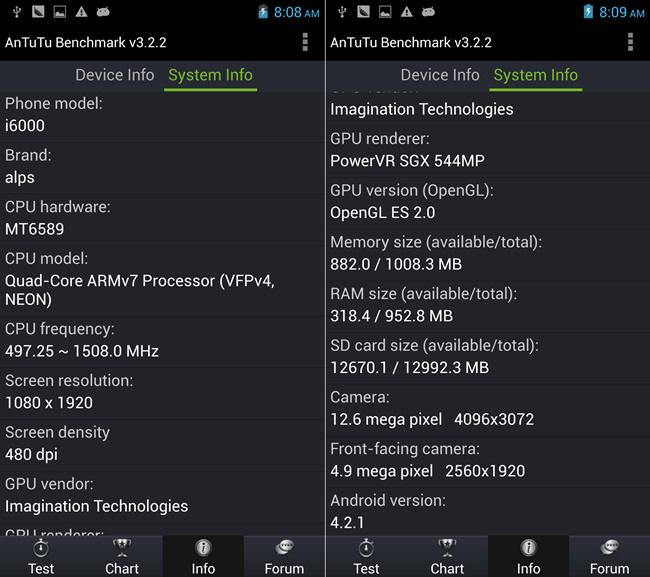 iNew I6000 phone contain:
1 x iNew I6000 6.5 iNCH Android Smart Phone
1 x USB cable
1 x Charger
1 x Battery
iNew I6000 Weight: 265g

iNew I6000 Phone Size: 172.9*93*95mm

Payment:
* We accept PayPal,Western Union,Wired Transfer.
You may also be interested in the following product(s)
Regular Price: $229.90

Special Price: $209.90

Regular Price: $189.90

Special Price: $179.90

Regular Price: $189.90

Special Price: $179.90

 
 
 
------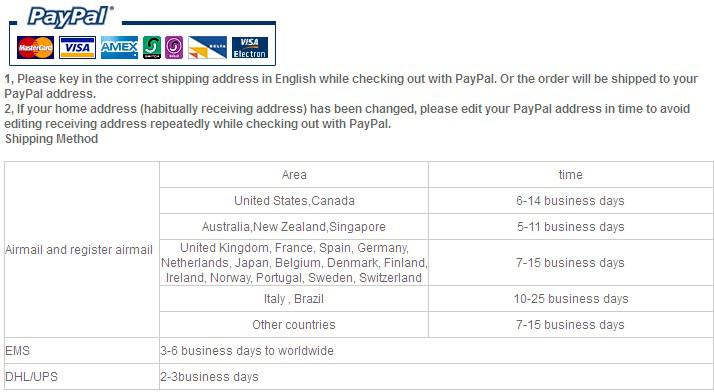 Questions on iNew I6000 6.5 Inch FHD MTK6589T Quad Core Android Tablet Phone 16GB White
Sort by

From Bárbara at

1/16/14 3:29 PM

From Sancha at

1/16/14 2:35 PM

From Sancha at

1/16/14 2:35 PM

From shri at

1/16/14 4:29 AM

From Jose Manuel Garcia at

1/14/14 3:10 AM

Soy poseedor de un relefono inew i6000, me gustaria saber cuando estará disponible la actualizacion a android 4.3 ó 4.4
Muchas gracias.
P.D. Por cierto, el telefono es una autentica maravilla.
iNew Mobile:
Thank you for your mail.
When we got the latest Android 4.3 or 4.4 firmware update,we will release on our website.

From Keith M. at

1/10/14 2:48 PM

Hello, I'm looking to upgrade my phone, but not sure what I wanted to get. I saw this phone and very many different variants of it. I just needed to ask a few questions:

1: I see the 3G: WCDMA 850/2100, but is there an option for it to be 1900/2100?
My carrier is with T-mobile in the USA and thats the only way I can get 3G to work.
2: Would the 1900/2100 option be available for the 2GB of Ram/32GB ROM option as well? Thanks in advance.
iNew Mobile:
Thank you for your mail.
INEW I6000 Phone are unlocked Phone support WCDMA 850/2100MHz and we will release 1900/2100MHz version on our website.

From Trayone Davis at

1/9/14 3:04 PM

We LOVE our phones. This is a powerful phone. It is by far the fastest phone I've ever had and the screen is gorgeous. But we would like to know why our phones didn't come with the US style charger instead of the European style charger? Thank you very much.
iNew Mobile:
Thank you for your mail.
iNew Mobile have EU charger and US Charger,we will send the right adapter according your shipping address.

From Fidelis6347 at

1/5/14 9:31 AM

From PVAGENAS at

1/3/14 11:21 PM

SINCE I FIRST RECEIVED MY PHONE ,THE SCREEN SEEMS TO BE ACTING BY ITS OWN FROM TIME TO TIME. IT PUSHES BUTTONS I DO NOT EVEN TOUCH AND VERY OFTEN DOES NOT RESPOND TO TOUCH. WHAT CAN I DO - I DO NOT THINK A FACTORY RESET WOULD MUCH AS IT HAS NOT WORKED FOR MANY DAYS.
iNew Mobile:
Thank you for your mail.
Please choose Setting==Reset Your Phone.

From kyahlier at

12/30/13 12:42 PM

From sherry at

12/27/13 11:59 PM

Im thinking about buy this product and I would like to know is all the little problems and bugs are fix that other people have post about the phone. Does the phone work well with Tmobile service and their sim card.
iNew Mobile:
Thank you for your mail.
We will release the latest firmware on our website.

From sakis at

12/27/13 5:10 AM

hi it seems nice phone!
I would like to ask you about sim sizes.
The first slot seems a standard sim size. Is it?
And the second slot of sim what size is it?
iNew Mobile:
Thank you for your mail.
INEW I6000 Phone SIM Card size is standard Siza and the seconds is Micro SIM Card Size.

From sara at

12/26/13 6:03 AM

From Emmanuel at

12/21/13 1:07 AM

From ronald johnson at

12/18/13 9:25 PM

From Darnell Williams at

12/16/13 4:49 PM

From florin at

12/13/13 3:25 AM

From Enrique Aparicio at

12/11/13 7:12 AM

Hi, i have a inew i6000 i bought recently, my screen was broken without receiving any blow, the glass has separated from the frame and broke the screen.
How i can fix it?
Is this covered by warranty?

Thanks
iNew Mobile:
Thank you for your mail.
Can you tell us just the Glass or the LCD Screen?
All our INEW Mobile Phone come with 12 months warranty.


From matt reuter at

12/8/13 9:18 AM

From ron at

12/7/13 11:47 PM

i have read one other sites and reviews that they say the speaker on phone is not very loud have you improve the speaker on this model of the bigger version would like to have a good speaker and that it has some good volume
iNew Mobile:
Thank you for your mail.
This is the firmware bug,please update the firmware.

From Irina Nosonova at

12/5/13 8:41 AM

From Jenny at

12/2/13 12:31 PM

From Sylwester Ronda-Tchórz at

11/28/13 3:13 PM

hi,
back and option buttons stopped working in my iNew I6000 6.5 Inch FHD MTK6589T . Did you already have such reports from rest of the users ? i tried everything already , including firmwares reinstallation etc. Do you have some fix for this ?
iNew Mobile:
Thank you for your mail.
Please choose Setting==>>Reset your phone.

From Sergey Mikalyuk at

11/24/13 8:44 PM

Order 10200000592.
My i6000 can't to mount SD card (I tried 8/32/64 Gb (FAT32)).
After factory reset (Backup and Reset) is without any result.
How about it ?

Thanks.
iNew Mobile:
Thank you for your mail.
Please wipe the SD Card Gold Chip,do not worry,we have fully test before we send,if still do not work,we will change a new one for you.

From Paul M Dye at

11/23/13 4:17 AM

From Jennifer Bähre at

11/22/13 7:52 AM

From Jenny at

11/22/13 3:58 AM

From Casey at

11/15/13 9:58 PM

just wondering if you can buy replacement screens and stylus for this phone as i have cracked my screen and snapped my stylus at the same time? also waiting to hear if my case has been shipped yet
iNew Mobile:
Thank you for your mail.
We will release the replacement on our website.

From Iris at

11/13/13 11:26 PM

I've bought the inew I 6000 recently. It will shut down from stand by several times a day. Do you know what's wrong? I've done a factory reset already . will a update help? Is the screen sensitive for scratches? I can't put the screen protector properly on the phone.
iNew Mobile:
Thank you for your mail.
You need update the firmware,please update the firmware.

From Vladimir at

11/11/13 11:49 AM

Good day! My smartphone "iNEW i6000" crashed touchscreen. Can you order, buy a new touchscreen? I love the phone and buy another, so far, I do not.
I look forward to a response.
Vladimir.
iNew Mobile:
Thank you for your mail.
Can you tell us just the glass or the LCS screen?

From Alex at

11/11/13 11:46 AM

From partha at

11/8/13 6:11 PM

From josh at

11/8/13 12:03 PM

hi i have bought an i6000 and its very good. but i cant turn on the indicator lights for charging/messages etc and the top of the scren is brighter than the rest of it. what can i do?

iNew Mobile:
Thank you for your mail.
Can you take some pictures for us?We will check it for you soon.

From MobileFreak at

11/8/13 1:47 AM

From kuda at

11/7/13 10:15 PM

From Uldis at

11/6/13 3:51 AM

From alan at

11/4/13 6:41 PM

From Jivko at

11/3/13 6:18 PM

Is it possible to send this phone to Bulgaria?
http://www.inewmobile.com/inew-i6000-advanced-full-hd-android-quad-core-mobile-phone-ram-2gb-dual-camera-32gb.html
how will cost the transport?
iNew Mobile:
Thank you for your mail.
We support shipping to Bulgaria and the shipping cost is 12.4USD.

From tomer levi at

11/3/13 6:16 PM

From Zafar at

11/3/13 6:02 PM

Hello, we bought the telephone of your company at internet shop. We where very glad of the quality of these phones. And now we are very interesting in your phones on base of android. At our country are very rapidly developing digital high – tech and digital standards of cell connection such as CDMA 2000-1x 800MHz and CDMA 450 MHz. I hope on mutually advantageous cooperation. Best regards.

iNew Mobile:
Thank you for your mail.
INEW Mobile support WCDAMA 850/2100MHz.

From Iris at

11/3/13 6:00 PM

Hi,
I've bought the inew I 6000.
Is it possible to update this phone to android 4.3 and later on 4. 4? Will you send a link for such updates?
Thank you.
Friendly regards, Iris

iNew Mobile:
Thank you for your mail.
When we got the latest firmware,we will release on our website.

From Enie Bührig at

11/3/13 3:06 AM

From STEPHEN MONTGOMERY at

11/3/13 1:35 AM

From Dominik T at

10/31/13 6:45 PM

From Nath at

10/30/13 9:44 AM

From Nath at

10/30/13 9:03 AM

From Uldis at

10/28/13 2:26 AM

From Igal at

10/26/13 12:33 PM

Some tough questions... I would like to connect the phone to my car audio system and to two LCD displays facing the rear seats. Additionally, I would like to hook an external microphone, currently used with my Parrot-CK3200 LS-color BT hands-free kit. So, the questions are:
1. Is there any micro-USB-to RCA connector which will give me the opportunity to output the audio to the built-in car stereo, and the video to the displays in the rear?
2. Is it possible to have the microphone from the hands-free BT kit connected to the earphone jack and select the 3.5 earphone jack as the microphone source?

Thank you.
iNew Mobile:
Thank you for your mail.
Our engineer will check it for you soon.

From Ender at

10/25/13 1:08 PM

Hello !
I broke the front glass (1 diagonal crack across the whole phone).
The touchscreen / digitizer is working fine, LCD is also fine, no dead pixels, it is just the outer glass.
Can you help me with a new front glass ?
Whats the price, how can i get it ?

Greetings,

Ender (Germany)
iNew Mobile:
Thank you for your mail.
We will release INEW I6000 Screen Glass on our website.

From casey anderson at

10/25/13 12:32 AM
Ask Your Own Question
Customer Reviews
Nice portable PC with phone Review by

Thom

Awesome phone and tablet. Excellent price . Why buy a more expensive with few features when this one has it all. My friends ith 500 to 800 dollar phones r so jealous.Like the phone now I have 32GB on my hand ! (Posted on 9/10/13)

I love this Phone Review by

SAMUEL MENDEZ

I loved this phone. The seller has been great with me too. They are always ready to answer my emails.This phone is a very good phone that does what I wanted - email, contact, internet, etc and I did recommend and help buy for individual. (Posted on 8/26/13)

Large,Good product so far. Review by

Marea Henry

Hey I got this phone within 3 days....very fast shipping.I bought this phone and am very pleased to say that it's not only a nice looking phone, it is fully functional. Since it was already unlocked, I had no problem popping in a sim card and using whatever carrier I wanted. This is a 3G phone, simple and I am loving it. (Posted on 8/17/13)

Excellent Phone!!!! Review by

RunnerRick

This is an addendum to the review which I did on 8/11. Please refer to that review as I was having a couple of problems with certain applications.
Since last writing, I have researched the problems with Skype and Kindle apps and found that the problem was with Android 4.2, not with the phone! The fix that worked for me was to go to Settings>Apps>PlayStore>Clear Cache and then install the apps, no problelm. I tried a number of other proposed fixes but this worked! My phone now does everything very well except that the GPS still doesn't quite know where it is. My guess is that this is another Android problem based upon the behavior of the GPs.
Overall, I love the way that this phone works! It does the movies, photos, live TV and other apps very well. Oh, did I mention that it also makes phone calls well :-). That too.
The screen is awesome!!!
Best of luck with yours. (Posted on 8/16/13)

This phone is awesome! Review by

Rita From California, USA

I ordered this phone last week and absolutely love it! It is such a good deal when you compare how much is costs for what you get in comparison to the Samsung Note or all other name brand phones out there that cost an arm and a leg. Good deal for the money.I LOVE THIS PHONE!
(Posted on 8/15/13)

Highly Reccommened Review by

BOB L

This phone was amazing! It looks like a tablet, and it looks better in person than the picture could ever make it look. You cant go wrong with this phone, it looks exactly like the note. Very Happy.I definitely recommend it as a cheaper alternative to the note, also I ordered with prime and it came in two days! (Posted on 8/14/13)

Almost Great Phone Review by

RunnerRick

I received the phone in perfect condition about 4 days ago. My first impressions of it were great. Yes, the screen is large and yes, the resolution is terrific. It has both front and rear cameras which work pretty well, The next task was to set up the applications that I want on the home screen. Since I didn't yet have a SIM card fo rthe phone, I set it up to work in WiFi mode and started to download a couple of the apps that are important to me. BTW, the phone comes with a bunch of apps already loaded to memory and all that you have to do is select them out to the home or other screen. Of course, I wanted something that wasn't in the memory collection. I wanted Kindle for Android since my phone is also my Kindle reader and with this wonderful big screen, it should be terrific. Trouble is that every time I tried to install the Kindle for Android package by downloading from WiFi, I got a message that the package is invalid. End of install.
So, yesterday, I went down and got the SIM card for it for T-Mobile. Tried it out and the phone works quite well. I've not tried all the phone features since I've wanted to download the rest of my apps. I tried to download Skype and got the same Invalid package message that happened with Kindle. This now has me troubled as both Skype and Kindle are important apps.
Meanwhile I've tried the Google Maps app and it doesn't work well either. The GPS cannot locate itself. It thinks that the phone is about 10 miles from where it really is. It does this especially when in the car or house. When I take the phone outside, it still cannot locate itself exactly as it thinks that the phone is about 2 miles from where it really is. Well, I guess that I can still use the maps program to calculate routes from A to B but it certainly cannot do turn by turn navigation.
A couple of the other features that I tried are downloaded movies and TV and they work very well. The quality of the screen really shows as does the movie and TV software. So, the entertainment part of this phone is really good but more research has to be done for Skype and Kindle. I guess you could say that the results of this phone are mixed so I give it a 3 star rating. If things improve, I'll re-review and give it a higher rating. Basically, I like the phone and am not put off by the large size. It just has to fulfill a couple of functions and one of them is video conference via Skype and another is I have to be able to read my Kindle books. More later. (Posted on 8/11/13)

Nice phone but too big Review by

Barbara West

I got this phone last week and was amazed at how big/wide it was.next week i will order more because it a really good phone. (Posted on 6/27/13)