iNew I7000 MTK6589 Quad Core Android 4.2 Smart Phone 3G Bluetooth WIFI 16GB (Inew I7000 Mobile Storage up to 16GB Version)
iNew I7000 Phone Features:
OS: Android 4.2.1
CPU: MTK6589 Quad Core 1.2GHZ
GPU: PowerVR SGX 544MP
RAM     1GB,DDR3
Storage  16GB
Sim Card: Dual SIM Card Dual Standby
Service Provide: Unlocked
Brand:
2G: GSM 850/900/1800/1900MHz
3G: WCDMA 850/2100MHz
MS mode: WCDMA/GSM
Shell Material    Plastic
Screen: Capacitive Touchscreen, 1280*720 High-resolution Screen
Size:  5 inch
Resolution:  1280*720 IPS
Gravity Sensor:   Yes
Visible Angle: 178°
Display:  Retina IPS
Navigation     GPS+AGPS Navigator
Wireless transmission     3G, WIFI 802.11b/g/n, Bluetooth 4.0, EDGE, HSDPA, HSUPA
HSUPA     Support 5.76 Mbps
HSDPA     Support 7.2 Mbps/42Mbps
Daul Camera:  Front Camera 2.0M ,8.0M Pixels High definition back camera Auto Forcus
iNew I7000 Phone Details:
Extend Card     Support TF card up to 32GB extended
WAP Browser     Support
Bluetooth     Support
Hand-writing     Support
Email and Browser: Yes, built in
WIFI:    802.11b/802.11g / 802.11n
Google Play: Pre-installed
Android Market     Yes
USB: USB 2.0
Light sensor     Support
Proximity sensor     Support
Gravity Sensor     Support
Skype     Yes
Multilingual     Support
FM     Support
Java Expand     Support
Music/video     Support
Earphone Interface     3.5mm
Video: Play with formats of MP4/3GP/3G2/RM/RMVB/ASF/FLAC/APE/MOV etc.
Music     MP3/WMA/FLAC/APE/WAV/RA/Ogg/MIDI/3GP etc.
Ebook     UMD, TXT, PDF, HTML, RTF, FB2…
Weight:   169g
Size:  140.8*72.2*9.4mm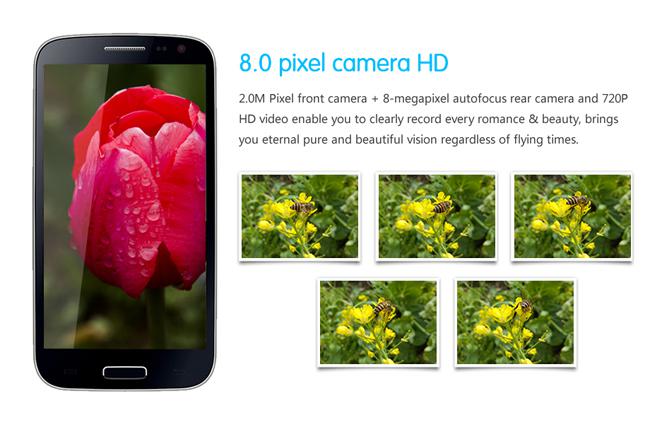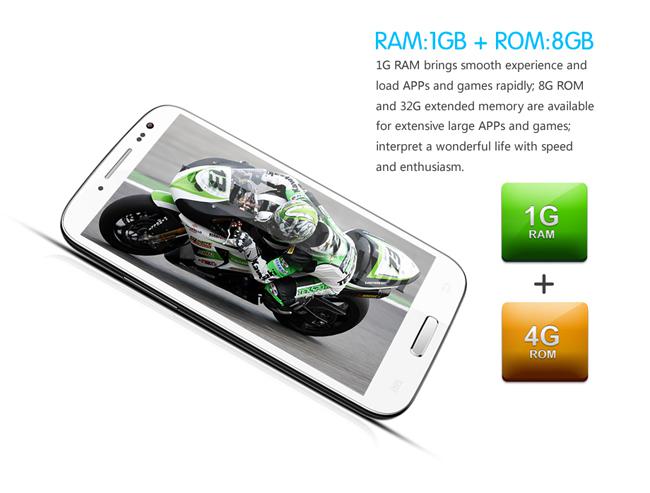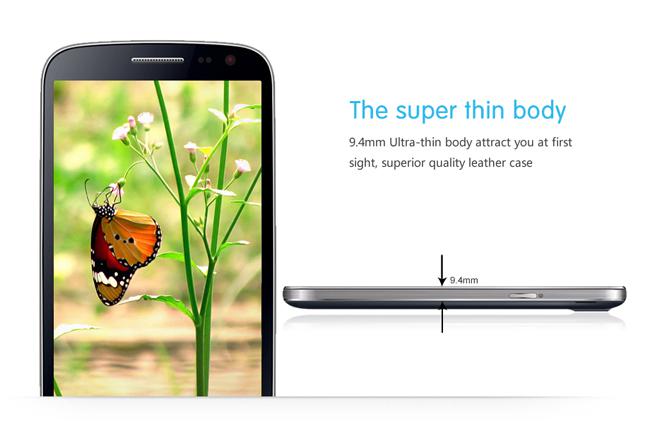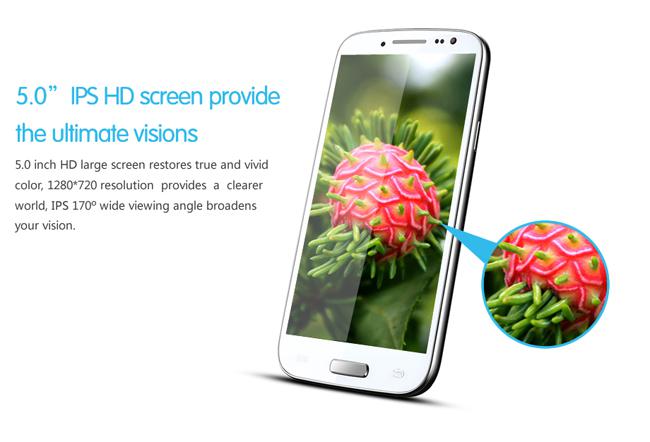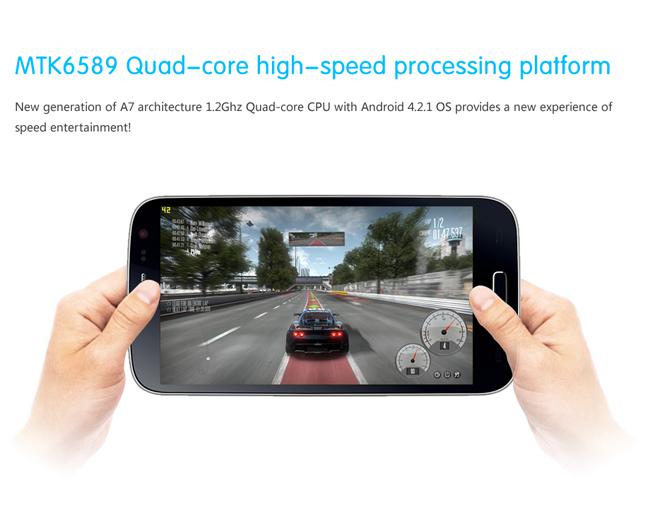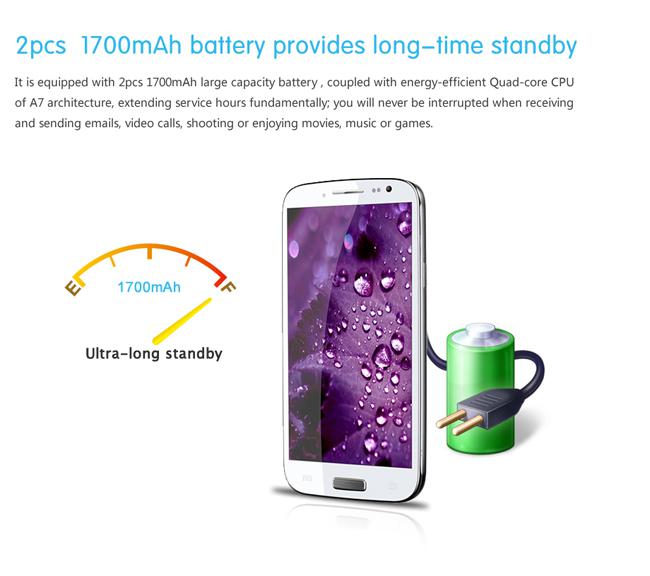 iNew I7000 Phone contain:
1 x iNew I7000 Android Smart Phone
1 x USB cable
1 x Charger
1 x Battery Li-Poly
Payment:
* We accept PayPal,Western Union,Wired Transfer.
You may also be interested in the following product(s)
Regular Price: $229.90

Special Price: $209.90

Regular Price: $189.90

Special Price: $139.90

Regular Price: $189.90

Special Price: $139.90
------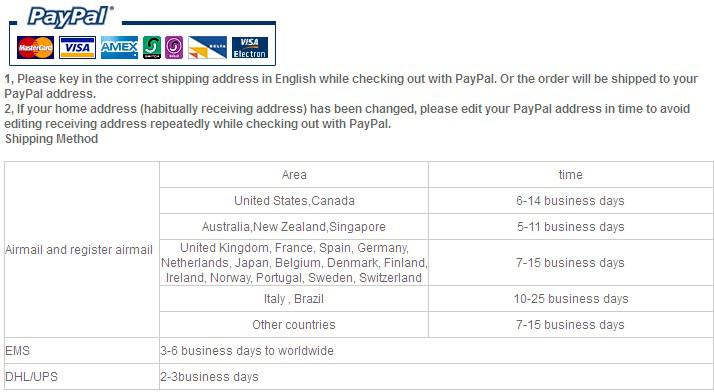 Questions on iNew I7000 MTK6589 Quad Core Android 4.2 Smart Phone 3G Bluetooth WIFI 16GB
Sort by

From nicholas green at

7/17/14 3:36 PM

i bought one of these off of ebay and about 4 months after the mic and speaker started to short then all of a sudden there was no power going to it. i tried the extra battery to no avail. it charges for about 5 minutes then nothing is there anywhere this phone could be repaired or is the warranty still good through inewmobile i would like to have the phone repaired
iNew Mobile:
Thank you for your mail.
Do not worry,all our iNew Mobile Phone come with 12 momths warranty,please contact your reseller.

From matt at

5/9/14 7:03 PM

From Arex at

4/30/14 10:39 PM

From matt at

3/26/14 8:05 AM

i see you posted a link to the blog for new firmware but it only has the v3 do we use that for the i7000?
iNew Mobile:
Thank you for your mail.
We will release on our website (http://www.inewmobile.com/blog/)

From gray at

3/8/14 12:22 AM

How can i update my inew to the latest firmware.
I cant phone if i use wifi why?

iNew Mobile:
Thank you for your mail.
Please donwload the firmware here (http://www.inewmobile.com/blog/)

From Marcelo at

2/26/14 8:55 AM

From Lucas at

1/31/14 3:21 AM

Hello,

I need some help. The Flex Cable Ribbon underneath the battery is broken. I need a new one for my i7000. The phone is just 3 month old. Can I purchase such a cable from you. This is my third inew smartphone and I am very satisfied with this great brand. Please help me.

Thanx
iNew Mobile:
Thank you for your mail.
Our engineer will check it for you soon.

From Lucas at

1/29/14 9:28 AM

Hello,
this is my 3rd smartphone from iNew. Now I am using the inew i7000 phone. it is really great, but I need a spare part for it and I can't find it anywhere on the internet. I hope you will help me. In my case, the flex cable ribbon underneath the battery, which connects the mainboard to the charging board is broken! So the speaker and the microphone don't work anymore. This phone is just 3-4 month old. I need this flex cable really bad to make it work again. Would you sell me one or tell me, where I can get it. Because I am a very good customer of yours, I hope you can help me in this case. If you need more information, don't hesitate to contact me.

Thank you very much in advance.

Lucas
iNew Mobile:
Thank you for your mail.
We will release the accessories on our website.

From panos_greece at

1/28/14 1:31 AM

hey guys your phone after two weeks of use looks exceptional for the moment.
i found your firmware update link but i would like to know how to perform it. is there a tool i should use? please help me.

thank you in advance.
iNew Mobile:
Thank you for your mail.
Please update the firmware here (http://www.inewmobile.com/blog/)

From aleixis at

1/17/14 2:23 PM

hello my name is alexis and wanted to know if the operating system is upgradeable brings, and as for the warranty, that warranty period has.
iNew Mobile:
Thank you for your mail.
INEW I7000 pre-installed with Android 4.2 OS and all our inew mobile phone come with 12 months warranty.

From Yorams at

1/9/14 2:17 PM

From MANUEL at

1/8/14 2:40 AM

From Maxou at

1/2/14 9:05 AM

From Mark at

12/26/13 1:04 PM

Hello iNew team,.
first of all, a big compliment for the implementation of the i7000. Both hard- and software is just perfect.

Now read an update on Android 4.2.2 there, but not found how I should perform the update. Unfortunately, I have no "OTA Update" option under settings in my phone.

For download link (http://pan.baidu.com/s/1457Hz)) I have already found in a post below. Is there somewhere a document as I then have to make the update (ADB).
iNew Mobile:
Thank you for your mail.
Our engineer will contact you soon,any question please tell us.

From silure at

12/26/13 3:26 AM

From Dennis at

12/21/13 6:40 AM

Hello! I7000 is the best value for money phone in the market.
Does the bluetooth 4.0 on the phone connect and work with other phones or devices with bluetooth 2.0? Because my phone doesn't, do I have to install the Anroid 4.2.2 firmware to repare? Thank you for your answer.
iNew Mobile:
Thank you for your mail.
We will release the latest INEW I7000 Firmware on our website.

From Diana at

12/18/13 10:37 AM

From Theodore at

12/12/13 1:13 AM

Thank you for your answer to previous question 11/4/13. Yesterday I sent another question and I need an answer, prferably in private, to my above email please.
The problem is that I connect the ear bluetooth to the phone and I try to make a call or receive a call. As soon as the ringer of the phone I'm calling (or my phone respectively) rings, the connection is terminated-disconnected. Can I cure it in some way? I think of two solutions:
1. Maybe the settings for bluetooth connection are not correct. What would be the right ones?
2. I need to update the software (firmware?). How can I do it?
Maybe I'm wrong. I would apreciate for your expert answer. Thank you.
iNew Mobile:
Thank you for your mail.
Our after sale service will contact you soon.

From Jack at

12/10/13 8:47 AM

From Dean at

12/10/13 8:46 AM

From Theodore at

12/10/13 6:19 AM

I bought an I7000 last month and it is an excellent phone. But I have a problem. I connected it to my PC with bluetooth and I transferred data to and from okay. Then I connected it to an ear bleutooth device and when I answer a call or another phone answers a call of mine, the connection disconnects instantly and I cannot make the call. This happens with various ear bluetooth devices. Technicians here told me that it's a matter of software, which needs to be updated. Is it correct? and in case it is, how can I have the software updated? As you know, there isn't any iNew representative here in Greece.
iNew Mobile:
Thank you for your mail.
Our engineer will check it for you,maybe you need update the firmware.

From Pixel at

12/10/13 5:21 AM

From angel at

12/6/13 7:53 PM

From Tobi at

12/5/13 8:50 AM

Hello

1. The phon is great!

2. How can i make an update with my i7000? I dont find the OTA update in my phon. In my other Android phon i found it in seting> obout phon. but not in my i7000. I want update Tod Android 4.2.2

Thx for you help
iNew Mobile:
Thank you for your mail.
Please download the firmware here (http://pan.baidu.com/s/1457Hz)

From Dean at

12/3/13 12:15 PM

From Juan at

11/28/13 3:10 PM

I am having problems with the phone. It frequently gets off and needs switching -on again. Then a message appears saying SIM card has changed and needing to connect it again but I have not change the SIM card. What is the problem ? My SIM card is normal size. Do I need a micro SIM card as well or to replace it ? The SIM card works well in other mobile devices. Thank you.
iNew Mobile:
Thank you for your mail.
Please choose Setting==>>Reset your Phone.

From Vyacheslav Kuspaev at

11/10/13 6:32 AM

From Luis Miguel Silveira at

11/8/13 1:57 AM

From Vero at

11/5/13 8:32 AM

From Theodore at

11/5/13 5:55 AM

Thank you for your reply to my question of 11/4/13 10:05 AM, but unfortunately it was not enough. When I connect my (excellent) I7000 16 GB to the windows 7 PC, it is asking for a driver to install. Without it, it does not recognize it as USB storage. Could you please send me the driver? Please note that in the internet I find drivers for widely known brands, but not for iNew.
iNew Mobile:
Thank you for your mail.
We will release the guide on our website.

From Theodore at

11/4/13 10:56 AM

From Theodore at

11/4/13 10:11 AM

From Theodore at

11/4/13 10:05 AM

From Natalie at

11/2/13 8:36 PM

I noticed on your website that the i7000 is suppose to come with Android 4.2.2. But mine says it's running 4.2.1?

How am I suppose to update this phone to get the latest version of Android? and will there be English instructions?
iNew Mobile:
Thank you for your mail.
Please choose Setting==>>Connect WIFI and choose OTA Update.

From Eric at

10/26/13 9:46 PM

From Vyacheslav Kuspaev at

10/12/13 5:00 AM

From Natalie at

10/10/13 5:43 PM

Is the new firmware available for the i7000? If so.... how do you do the update? Is it over the air or do you have to hook your phone up to the computer? Will there be English instructions?
iNew Mobile:
Thank you for your mail.
We will releae INEW I7000 Firmware on our website.

From Anthony at

10/9/13 10:25 AM

Bonjour,

Je viens de recevoir le téléphone i7000, la version est bien 4.2.1 mais elle ne correspond pas à l'image que l'on voit sur le site internet.
Comment faire pour avoir la même version d'image Androïde que sur le site?

Cordialement.


iNew Mobile:
Thank you for your mail.
INEW I7000 Phone come with Android 4.2.2 Firmware.

From John at

10/9/13 8:35 AM

From dave at

10/7/13 6:15 AM

From joao carlos rocha at

9/29/13 3:56 PM

ola boa noite gostaria de saber quanto fica o envio para o brasil cep 16800-000 e se o carregador é tambem bivolt 110v e mais uma coisa nao vi em quantas parcelas da pra fazer no catão. eu achei esse cel top de mais coloca os samsung e ouras marcas no bolso.
Desde ja agradeço .
iNew Mobile:
Thank you for your mail.
INEW Mobile support 110V-240V Worldwide using.

From George at

9/26/13 7:13 PM

From Anna at

9/24/13 8:34 PM

From Amy Tomlinson at

9/23/13 7:27 PM

If I order this phone will a US plug/charger be sent with it? or do I have to order that seperately?

How do I indicate that I am from Canada when I'm ordering so that I can get the correct charger?
iNew Mobile:
Thank you for your mail.
We will send the right adapter according your shipping address,we support shipping to Canada and you will got your package in 3-5 business days.

From Roger at

9/20/13 7:06 AM

Can you please send me the model brochures and the prices. What would you require if I want to represent you in my country (Ghana) as a sole agent? We have few competitive products around like Tecno and HTC . Tecno has become popular now buthe importers have sole rights to import to my country and have set up a very good customer base with back up support and retailers all over the country. Formerly there was nil tax on handsets now there is a 20% tax on each handset. Can I get the information and we take it up from there Thank you.
iNew Mobile:
Thank you for your mail.
Our sale service will contact you soon.

From michele at

9/18/13 7:22 AM

From michele at

9/17/13 7:37 AM

From michele at

9/15/13 5:06 AM

From michele at

9/15/13 5:04 AM

From fabrizio at

9/14/13 8:27 AM
Ask Your Own Question
Customer Reviews
this is a bad phone Review by [email protected]

This phone is garbage broke for no reason and manufacuter and distributor refuse to honor 12 month warranty had phone for 3 months (Posted on 6/11/14)

Splendid! Review by

Joeri

Bought iNew i7000 at buyinCoins one month ago - and I am constantly surprised by its build quality and its possibilities, ... Included are many extra's, like an extra battery, one extra screen protector, cover with backplate, ... Really, unseen here in Europe where the established brands charge extra for all this small stuff with major prices for everything. Inew, really did a fantastic job. Most impressive quality is certainly the screen. Vibrant, extreme viewing angle, light sensor controlled and not fatiguing at all - you can watch movies in stunning quality. Works everywhere here in Europe, tested already in Belgium, Netherlands, France ... Remarks (but not problems): a full day of heavy use with wifi, bluetooth and gps drains the battery, three days of very low use (standby and occasional phone-use) is also about the limit on one battery charge. I have now ordered a universal loader in order to take the additional battery with me on critical days - just for security. Changing batteries is really a breeze. As a note- including a compatibility with QI would be a real additional selling point for me. Anyway, so pleased until now that I have ordered an iNew i6000 from this site - hope I will be able - in a few days when it should arrive and after thorough use - to give a comparable positive review. Sincerest regards. (Posted on 8/31/13)

GREAT! Review by

Martin

Great phone, great price!!! There is nothing I can complain about. This is really cool!!! Only the service and reliability of this shop could be really enhanced.... (Posted on 6/30/13)

Good phone for the price ! Review by

Emmanuel fischer

It's a great phone to have and the picture quality on it is good aswell, This smartphone is Awesome in every respect, I love it! It has fantastic resolution, great sound, & is very smooth & fast! (Posted on 6/26/13)

Love the phone Review by

Borges

i love this phone so much!!Nice phone love it! I am having a blast using it and it has a great screen resolution. (Posted on 6/22/13)